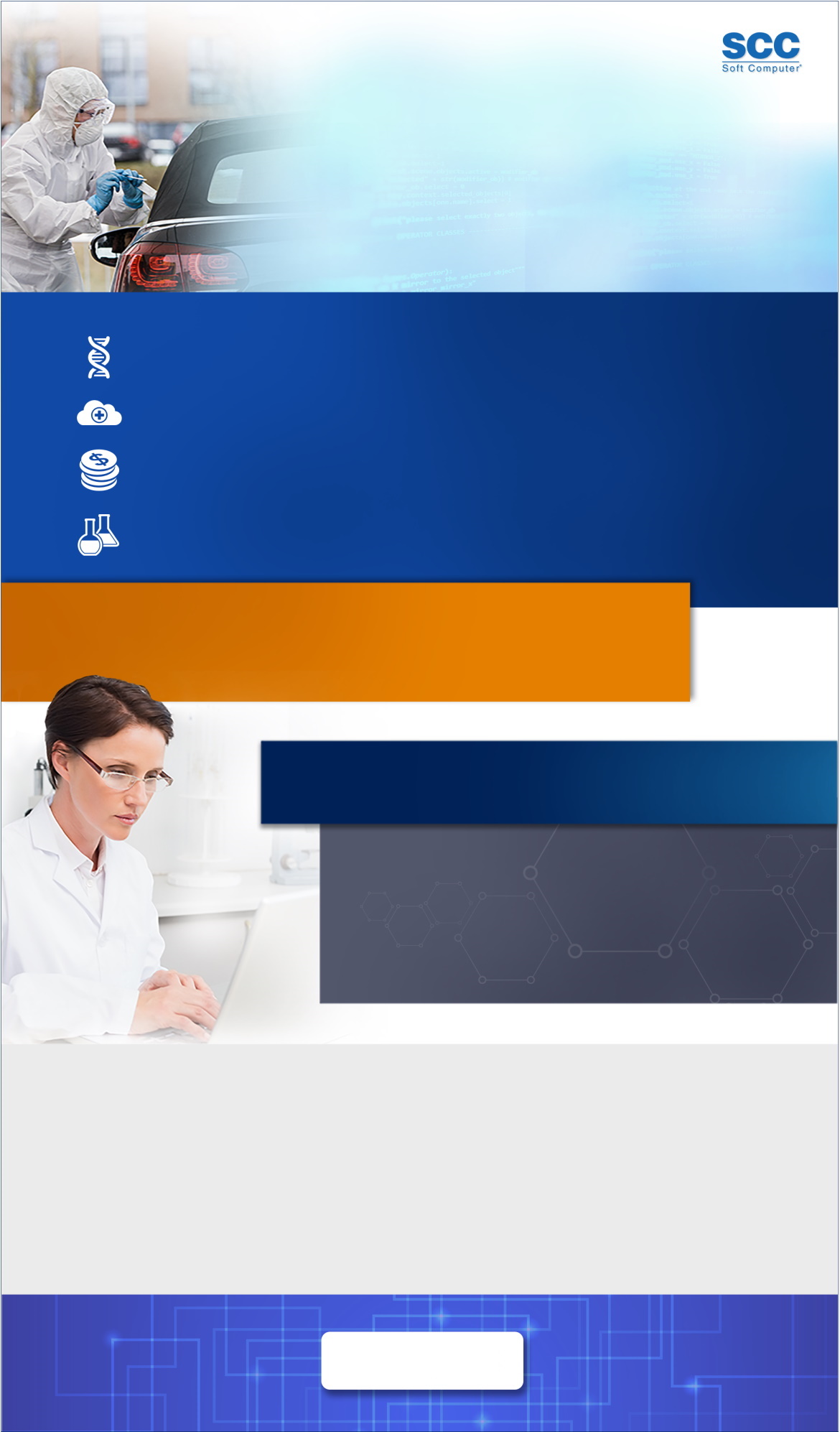 The most complete and integrated LIS/LIMS solution from
the world's largest laboratory and genetics information
systems provider –
SCC Soft Computer
.
- Quick start for molecular, NGS, COVID-19, toxicology, and more
- Turnkey 90 day rapid implementation
- Unlimited scale and modules for all laboratory disciplines
- Integration with cloud-based variant curated reporting
- Simple and affordable monthly cost
- Used by the largest and most advanced labs in the world
Don't waste time and effort on a temporary 'quick-fix' solution.
Do it right and do it once!
Ask us about our integrated lab portal (orders, results, payments)
and bundled laboratory billing services!
General Laboratory
Biochemistry / Toxicology
Interfaces to EMR / Reference Lab
Flowcytometry / Cytogenetics
Forensics
Molecular
Next Gen Sequencing (NGS)
Genetics
Biobanking
Anatomic Pathology

Learn more about our suites of products
SCC's Laboratory
Information Systems Suite®
SCC's Genetics
Information Systems Suite®
SCC's Blood Services
Information Systems Suite®
SCC's Outreach
Information Systems Suite®
SCC's Pathology
Information Systems Suite™
SCC's Research
Information Systems Suite™
Supporting Products
CONTACT US